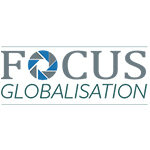 OMFIF Focus Podcast – Globalisation series: 'Illicit Financial Flows.' Alex Cobham, chief executive officer of the Tax Justice Network and visiting fellow at King's College London, joins Oliver Thew, programmes manager at OMFIF, to focus on the illegal movement of money and capital across global borders. They will be discussing the impact of illicit financial flows on economic development in emerging market economies, the effectiveness of trans-national regulation and governance in tackling these activities, and issues surrounding tax transparency in developing countries.
If you've enjoyed the podcast and want to have your input, then please click the link here to answer the podcast poll:
Are current international regulations strong enough to deal with illicit financial flows?
Music: https://www.bensound.com/royalty-free-music